4 looks for Iron Man if he lived among us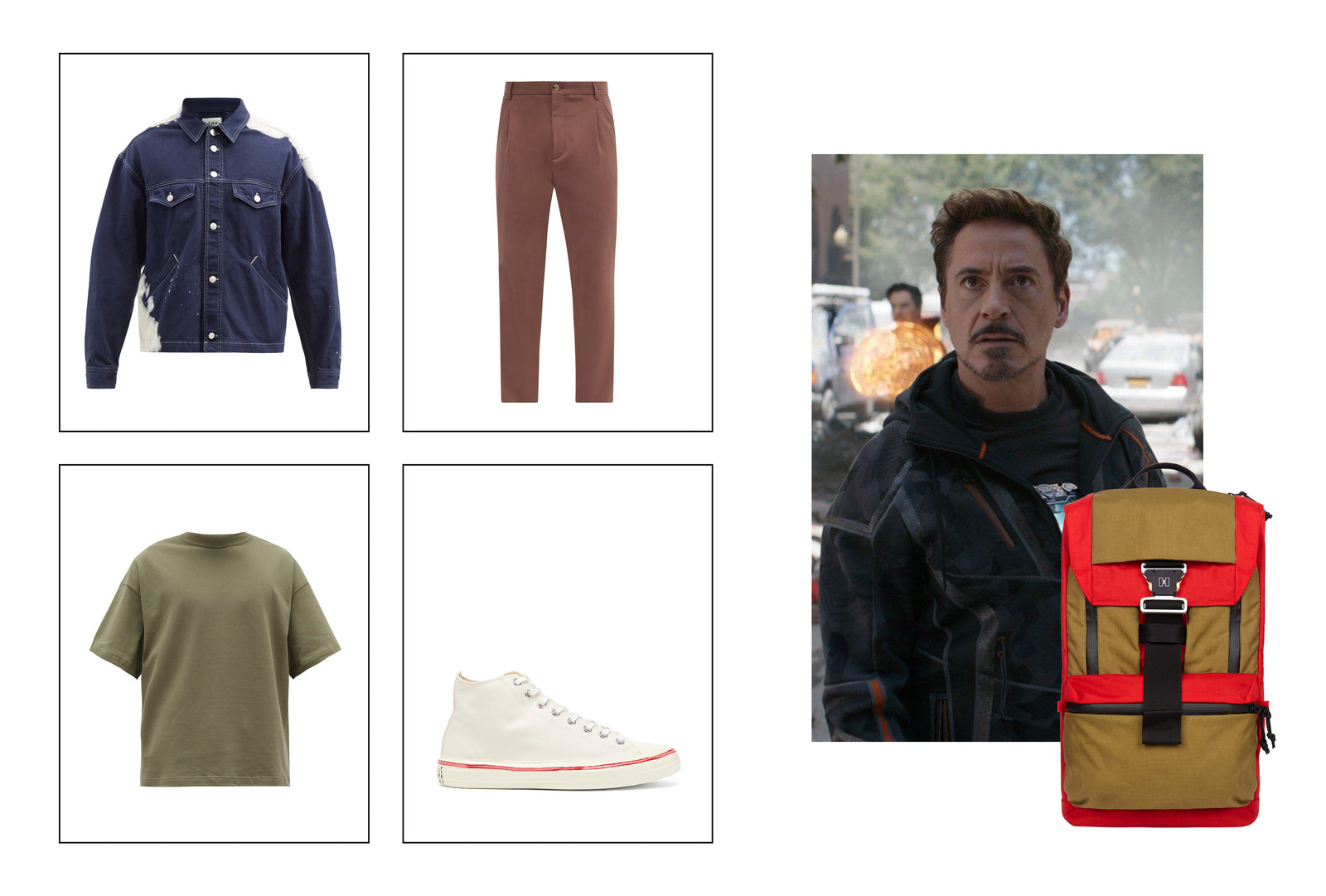 An image of Iron Man is one of the most extraordinary in "Marvel". His first appearance was in "Tales of Suspense #39" in March 1963. Still, he became world-famous a little bit later thanks to an acting talent and charisma of Robert Downey Jr.

The character and his biography were created by a writer Stan Lee. Tony is an outstanding inventor, billionaire, philanthropist and faithful husband. Vernalia Lodge is his beautiful wife. All his life he has been inventing various weapons and equipment for the American Army. One day, he is captured and wounded. Terrorists demand a prisoner to develop weapons of mass destruction. Instead, Tony creates a high-tech armour suit. He uses this exoskeleton and does an escape.

Later, Stark improves his armour with different weapons and other modern devices. Moreover, he uses red and gold armour to protect the world as Iron Man. Most often he appears in a company of «Avengers» to protect the Universe.

Inspired by this character (and a little bit by Robert Downey Jr.), the HURU brand developed a new Red Coyote backpack. It visually resembles an Iron Man helmet. You know, we are sure that Tony would have figured out a way to put the whole superhero costume inside in order to have it always with him. We have decided to think a little bit about Stark's look. What clothes would he wear in addition to the backpack if he lived among us?

On a scooter to work
Tony develops nano-technology in his own company, Stark Industries. In 2021, his company would have been puzzled by saving humanity, but not from alien invaders or some universal evil. The main problem could be people themselves. The agenda would be to develop a shield to close a hole in the ozone layer, save the Arctic, reduce greenhouse gas emissions and invent a unique technology for plastic decomposition.
Being an eco-friendly person, Tony turns his garage of sport cars into a museum and gives a preference to electric cars. He really likes to clear his head and enjoy the views of an empty city before going to work, so he rushes to the office on a scooter. Instead of a smart business suit, it is a track suit and sneakers. Everyone knows and Stark has already proven that you can be successful even in a casual black T-shirt.
Winter in Bali
Cold doesn't encourage Stark's positive thinking. He's a hot chap! That's why he spends winter time with his family in Bali. It is a great possibility to forget about a city style. It is an ideal place for slippers (nano-slippers), bright shorts and a baggy shirt. The great scientist is totally relaxed here and he allows himself to wear some finery, such as a necklace made by local craftsmen from beads and shells.
An undercover city
Stark likes walking around the city. Still, listening to young people talking about something is his favourite hobby. Stark might think about great deals and listen to other people at the same time. What do youngsters think and talk about? Stark chooses a hipster look - white sneakers, a Tai Dai jacket and chinos pants to keep his finger on the pulse and not to stand out from the crowd. A fashionable spy sits at the table next to the young generation or reads a book in the corner of a coffeehouse. The only thing that can unmask him is a stylish HURU Red Coyote.
Jazz-time.
Jazz is a fascinating part of Stark's life, just like science. He can't live without good music. He goes to the city garden on the first warm summer evening, where musicians play live music in the shade of blossoming trees. The chaotic melody inspires and structures his ideas. He chooses Japanese style for maximum comfort. It let him feel freely and nothing is attached to the body. Ant-Man and Doctor Strange often join Stark in jazz concerts.
---