HURU became a member of Palianytsia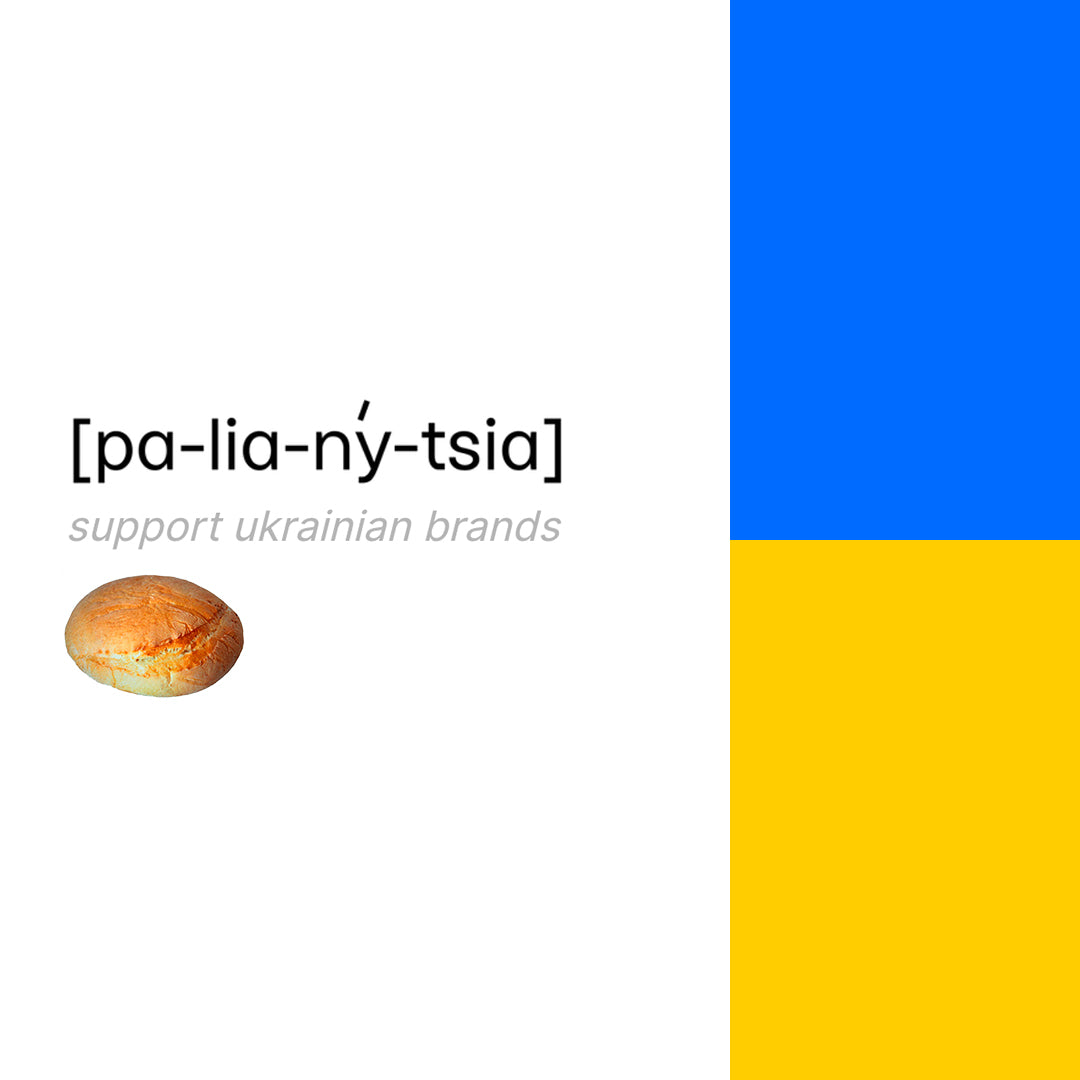 A PROJECT SUPPORTING UKRAINIAN FASHION BRANDS DURING WARTIME
Ukrainian volunteers launched the project, which aims to help local fashion businesses. Since Russia invaded our country, most fashion brands temporarily stopped functioning. People are left with no jobs (and some with no homes), trying to survive the war. The purchasing power of our population has greatly decreased. That is why we decided to introduce Ukrainian brands to the world: people can help Ukraine simply by buying its fashion items.
On the palianytsia.co website, we have collected all the brands that still have access to their collections and can ship items worldwide. All in one place.
The name of the project comes after the check word 'palianytsia', which is hard to pronounce for Russian occupiers. Ukrainians ask soldiers to spell the word to check if they are Russians. 'Palianytsia' is the name of the traditional bread in Ukraine (you can see its image above).
The website features well-known brands, such as Ksenia Schnaider, which has conquered the fashion community with its ecological denim, along with the new names. Bibliotheque Nationale and Nebesite have requalified their studios into sewing body armors and other necessities for soldiers; Siyai, SO, and many other brands now donate part of the proceeds to the army and humanitarian aid. Everyone needs financial support.
'The world already knows how talented are designers from our country: May Musk, Bella Hadid and Rihanna all wore Ukrainian clothes. Now is the time for the world to support fashion businesses and the economy of Ukraine. By purchasing clothing from Ukrainian brands, you help people to save jobs and brands to pay taxes to the state budget, which ensures the payment of pensions and financial support to the most vulnerable segments of society during the war', say Masha and Lisa, authors of the project. 
Before Russia invaded Ukraine, Lisa used to be a fashion editor at BURO Ukraine. Masha has retained her job as a manager at the construction company and gets ready to rebuild the country after the war. In the meantime, she helps Ukrainian fashion businesses to survive.
Visit
palianytsia.co
to discover Ukrainian fashion brands.
---