Interview with Andrii Mishchenko about travel life, inspiration and his love to Paris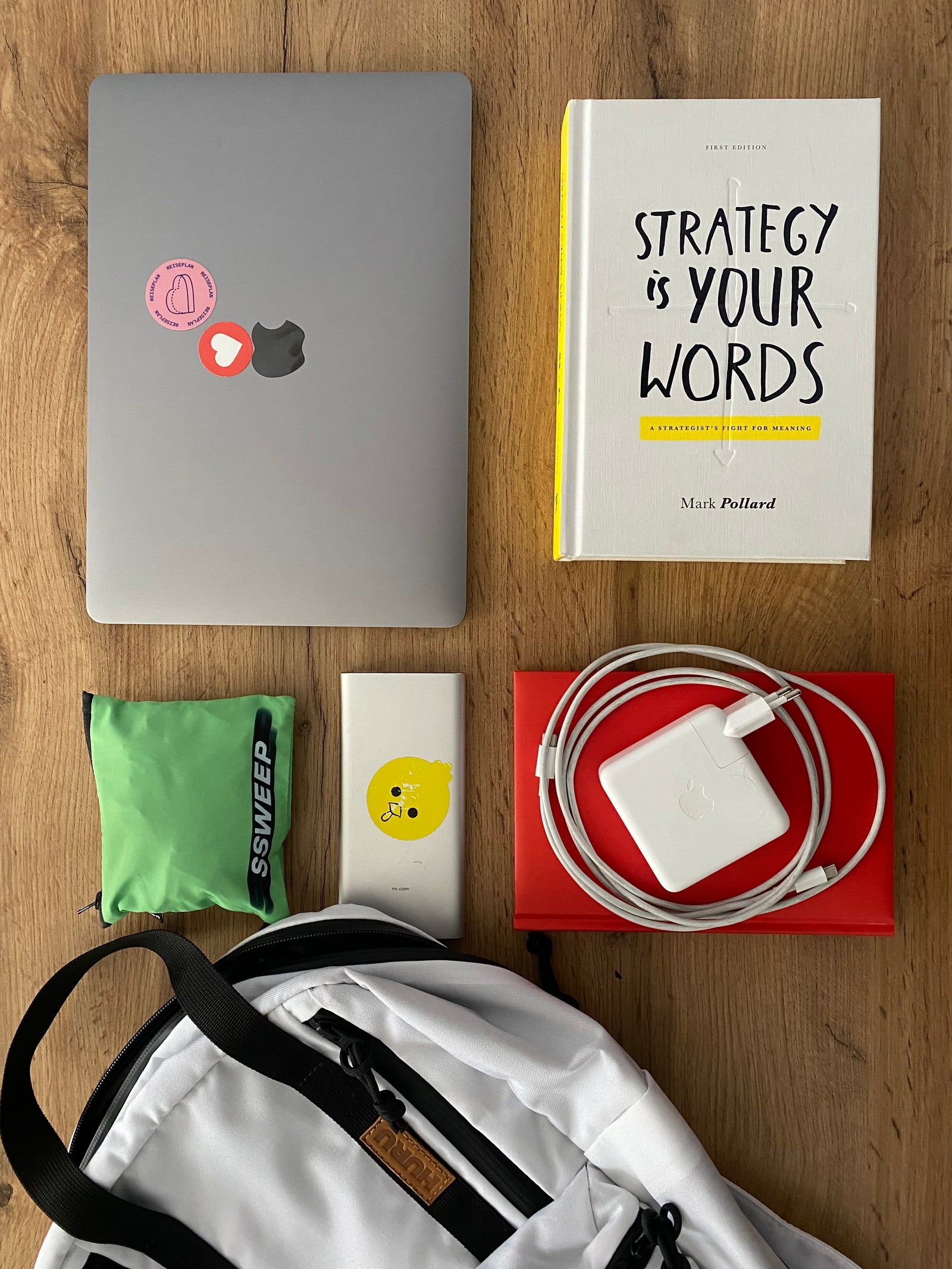 Today we publish the interview with Andrii Mishchenko, the independent creative director. 
"Until the full scale war started I was working as a freelance creative brand consultant for small and medium businesses, while also having a blog on creativity and strategy and my own online course on copywriting at Projector School. 
Since February 24th I've been focusing on what I do best — bringing creative people together, inspiring them with ideas and turning this collaborative creative power into campaigns — from a telegram bot that helped people to evacuate in the beginning of war to an international campaign for Ukraine (WIP). The main goal for now is to put all our resources into supporting Ukraine, our people and to winning this war."
What inspires you at this time?
People. It is always people. Especially Ukrainian people. Their humanness, kindness, resilience, and of course, bravery – encapsulated in their stories – are truly remarkable. 
What country would you like to visit?
I'm not into countries, actually. I believe there's a great place (a site, a village, a bay or a city) in every country. Recently, as I was watching "C'mon, C'mon" by Mike Mills, I have once again fallen in love with the New-York city. I would love to go to New York someday. But at the same time, I'm kind of afraid of going to New York because it seems that I'll stay there forever, not wanting to go anywhere else. I mean, literally😅
What country/city impressed you the most and why?
I'm not sure whether "impressed" is the right word, but I've been to Paris 4 times and still want to go there again. This city with just 100 square km (it's eight times smaller than Kyiv!) has so much to offer to its people! It has all sorts of "life" at your disposal and all sorts of histories to discover, and it feels like it is the best city for a book-wine-chique-aimless-wandering vacation with all-you-can-eat chevre and all-you-can-drink Bordeaux. 
However, if you think of it, I was in Rome when COVID-19 strucked in 2020, and seeing the Trevi Fountain and the square near the Pantheon empty is truly a once-in-a-lifetime experience.
What five things are always in your backpack?
Before the war, they were:
 ⁃ my laptop
 ⁃ wallet
 ⁃ a book, I'm currently reading
 ⁃ NO-SPA pills
 ⁃ a pack of wet wipes
During the war, they are:
 ⁃ my laptop
 ⁃ chargers for laptop and smartphone
 ⁃ powerbank
 ⁃ passport and volunteer badge
 ⁃ a pack of wet wipes
What's the most important thing for you while choosing a backpack? What do you pay attention to?
I guess it is durability and the vibes I get from the product. I ask myself several questions. Will I be able to put everything I need in it to the fullest and not worry about whether it would wrap? Are there enough pockets for the staff (2 is the bare minimum)? Is it going to fit as many of my outfits as possible? Do I look dorky holding it? The last one is a deal breaker. There are tons of backpacks that meet my 'functionality' needs, but very few of those don't look ugly at the same time.
---