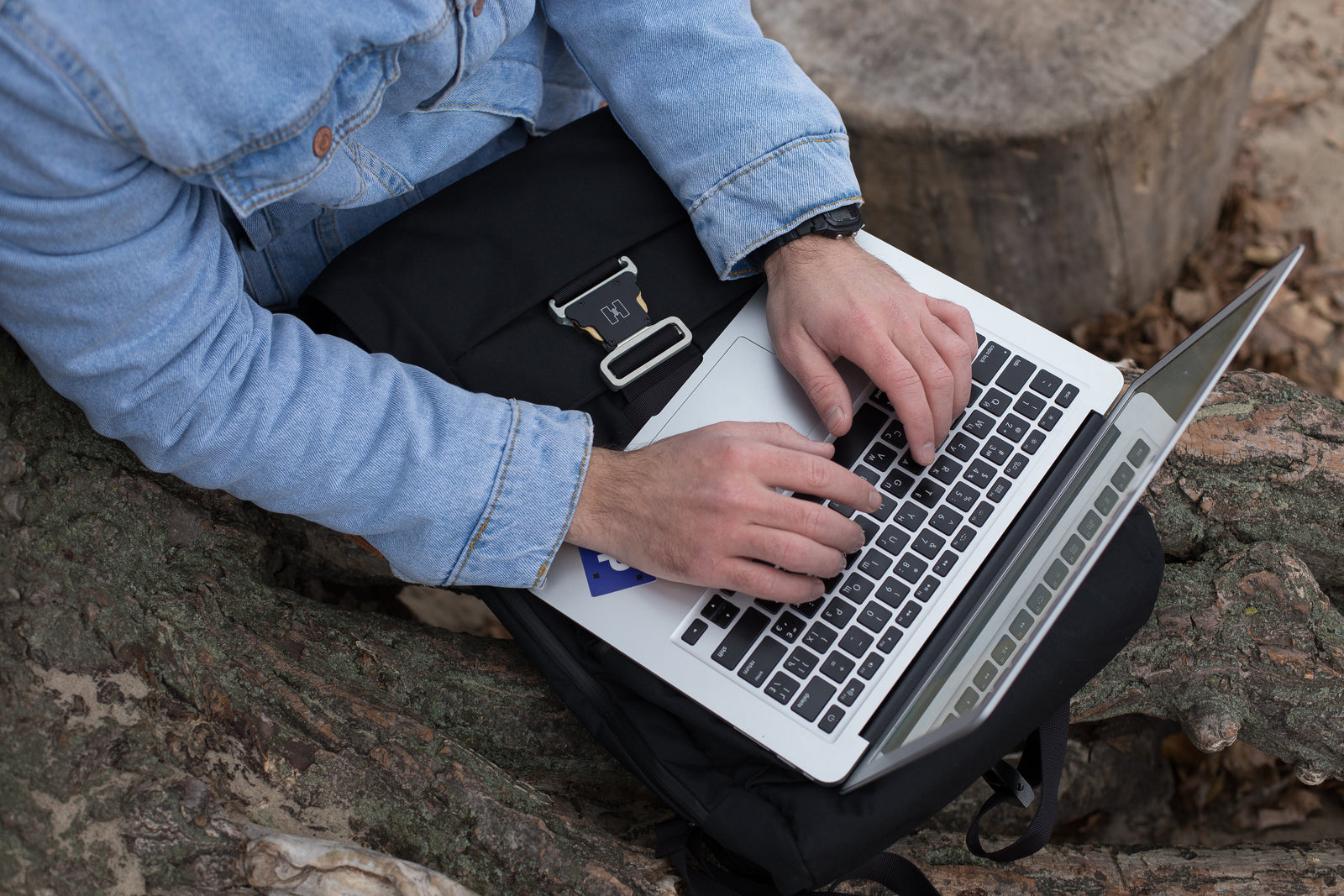 If you are passionate about your work, with a mad rhythm of life, a bunch of meetings, changing locations and activities, sports, travel-loving man or girl, the HURU backpack will become an indispensable assistant in your exciting life!
The reason #1:
support Ukrainian business 
Now, when all the world cares about the war against Ukraine that russia has started on 24th of February, Ukraine gets a huge support from different countries. It includes military and humanitarian aid, money and shelters for refugees. 
Every person can make his contribution in Ukrainian development. Our case - is selling backpacks and clothes. Supporting us, you support the Ukraine' economy. 


The reason #2:
many options of backpacks
We have several models of backpacks:  
​​HURU A Model opens like a suitcase, making the packing process fast and easy. Also, the backpacks main compartment has a sewn-in organizer to keep your goods in order. By unzipping an inner bottom portion of this backpack, the main compartment expands from 25 to 30 liters in volume, providing you more space for your belongings. What is more, it expands at a 45-degree angle so that it doesn't bother you while walking.
HURU H2 Model is symmetrically designed with a minimal of exposed stitching and zippers. Silicon material coating hides zippers, which also contributes to waterproofing. Can accommodate a 15″-inch laptop, and has pockets for additional devices. There's also a hidden extra pocket inside the front pocket, easily accessible by you, yet impossible for a thief.
HURU H1 Model is made of Cordura fabric — durable, versatile, reliable, water-repellent, trusted by the US Army. Inside there's a water-resistant special compartment hood, which you can use over your head during a rain. The sewn inside organizer can be used for toiletries, or for items such as cables, chargers and small things.
HURU S can save the things you need and has a minimalist city-style look. The new design has an additional special pocket for carrying our HURU Messenger. The backpack is available in 9 colors. The item has a water-resistant textile's feature and high-quality fittings. Thanks to this, the brand-new HURU S combines quality and style.

The reason #3:
not only backpacks
We also produce 3 types of bags: messenger, cross bag and fanny pack. And men and women clothing: long sleeves, t-shirts and zip hoodies. They are made according to our own designed templates and the material is high quality cotton.

The reason #4:
lifetime warranty
We are so sure of the quality of our products, that we provide all the customers with the lifetime warranty. In case if something goes wrong, we will repair and fix the defects or change it for a new item. 

The reason #5:
worldwide shipping
We will send you your order even if you are on the back side of the Moon(except russia, we don't deliver there and don't do business with them). You also can check the delivery status anytime on our website.
---