INTERVIEW WITH EGOR PETROV, CO-FOUNDER OF BANDA AGENCY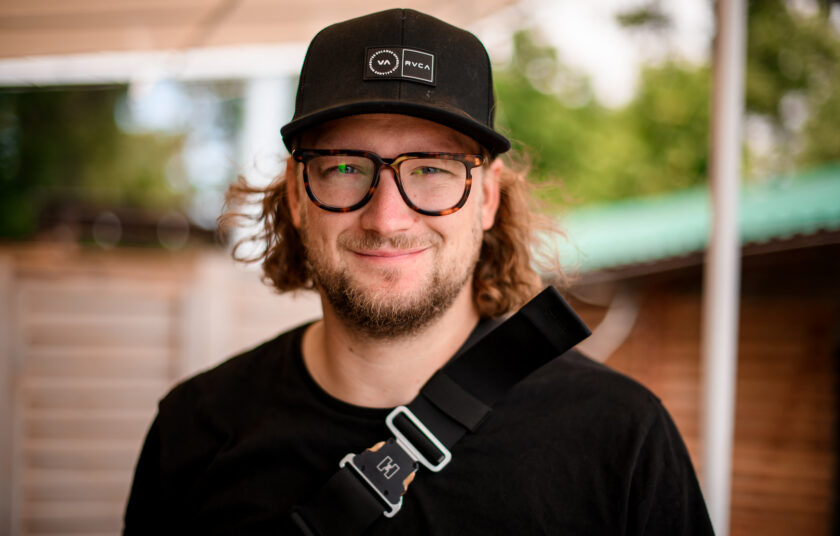 How do you spend your free time, if any?
Free time is as an important part for me as my business. I try to draw energy from work for rest and the other way around, from rest for work. My father once told me that rest is about changing activity, it's not about lying around. So, I'm a person who has many hobbies. I'm a serious wakesurfer, I compete and train a lot. Also, I have the cybersports team CS:GO. Which sounds quite paradoxical. And I have a lot of great friends with a bunch of ideas, like, 'Let's go camping in the Altai in the autumn, shall we?'
Your profession is creative. What inspires you to create ideas?
People, mostly. They are interesting to me. I also find their stories and feelings interesting. Also, they are everywhere: in a team, in a client, in a family, in movies, and even in art. And of course, love. Without it, nothing can appear.
Three items that you always have in your backpack?
My laptop. A charger. A notebook with a pen. And that's literally everything. I carry nothing else with me.
What are the main features of a backpack for you?
Design, durability, and a laptop pocket that is right and convenient.
Where do you dream to go this year and why?
I dream of visiting Italy. I missed it so much during the lockdown. God! The food, the people, wine, the aesthetics of every square centimeter and complete chaos at the same time. And olives. Yes!
Three countries that have become a pleasant discovery for you?
First, Turkey. I've just got back from there, and this is a country with the biggest positioning failure. It's magical. And that's not how they position it.
Second, Montenegro. It has everything: the sea, the mountains, food, forests and the most beautiful bridges. You can go by car, and every hour you are in a different part of the world.
Third, Portugal. This is my number 1 top. There's something in the air there which you can simply cut with a knife. Something powerful and natural, freedom or something. I'm crazy about it.
---