KATE KUZMENKO AND VICTOR GLUSCHENKO ABOUT THEIR SPORT LIFE AND DREAMS TO TRAVEL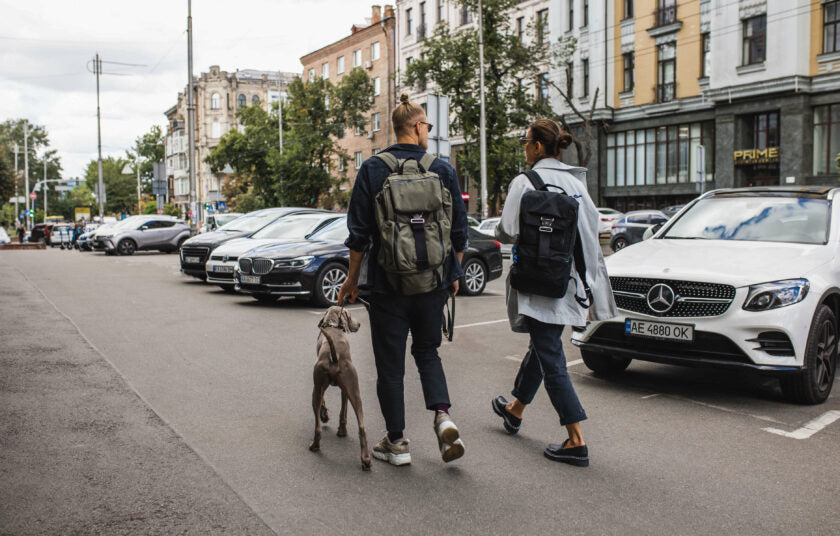 Victor Gluschenko and Kate Kuzmenko, co-founders Smartass sportsclub
When your story with the sport started?
V: I've started to play sports when I was a kid thanks to my parents. They still keep fit: my dad plays tennis, and my mother is a fan of race walking. When I was a kid, I've played football as well as tennis and badminton. Actually, I've played all games (laughs). So sport was with me during whole my life and to open a sports club was a logical continuation of our journey. I think sport – is a necessity for everyone who wants to keep fit and be healthy. But only if we talk about fitness. There are different rules when we talk about professional sport, and also there are high risks to get an injury.
If I propose you now leave only one kind of sport, what would it be?
V: Football. I've started to play football when I was 4 years old. Back then, we've lived in India. My father had a job there as a school Russian teacher. I've played with local boys. Tennis is in second place for me. Now I play both.
Did your lifestyle change during quarantine, any new hobbies?
K: To be honest, my life didn't change much during quarantine. I've started to go for runs more often and to read more books.
Name your favourite music tracks for training?
V: I don't have a favourite one. But all music that sounds like «Survivor – Eye Of The Tiger» works for me. It has a proper rhythm and beat. Not all sports enquire music. For example, you can play tennis silently. But for basketball, you need hip-hop or rap, for sure.
Do you play sports on your travels?
K: If I'm going on a short trip, I don't. Usually, my trips include a lot of long-distance walks. But if the trip is longer than two days I always take my uniform and sneakers with me. I always have a set of exercises that I can practice in my room and a pair of running sneakers for sightseeing runs around the city.
The most unusual country you've ever played sports in?
V: India. I've played football there and actually, it's not popular. Mostly they play cricket.
Which country/city impressed you the most and why?
K: I love London. There was a story when I almost canceled the date only because the man told me that London is too monotonous. There's a saying: "when a man is tired of London he is tired of life". I know a lot of Londoners that can not travel out of the city because they have everything they need! It's a very diverse and multicultural city. It's kind of Babylon, where people speak the same language and there's always something to do.
Tell us about your unforgettable journey?
V: Usually, my trips match with sports events or concerts. I adore London and New York. The last time I've been in New York we went on a show "Sleep no more" – it's a theatre play where the audience can also participate.
We've been snowboarding in France.
In New York, we've searched for inspiration for our Smartass club and we found a lot of ideas.
What's the most important thing about traveling?
K: Travel is an experience, so it's difficult to mark out the most important element. Everything is important to me, from the suitcase or backpack which I'll pack all my stuff to the hotel to where I'll stay in. All these parts are from the same puzzle. I love to be prepared before travel, so I make research before. I know from my experience that the best spontaneous leisure is well-planned leisure.
What country do you dream to visit?
K: Australia. I feel an inexplicable connection with this tall nation.
You've tested the HURU backpack already, tell us your feedback?
V: I like it! I'm not a tourist so I don't climb mountains but this backpack is perfect for everyday functions in the city. I've traveled Spain with HURU and I put inside everything I needed: my laptop and sport form. I like that it's waterproof and there's a lot of different compartments. Now I understand why the price is higher compared with other backpacks.
Things you always have in your backpack?
K: Mask, hand balm, headphones fully charged.
V: Dog food. For example, a bone for my Weimaraner, in case he's bored in the restaurant and starts to bit somebody's leg (laughs). My laptop is always with me and of course and a bottle of water.
When you need to buy a backpack, what do you pay attention to?
K: The backpack should be large, ergonomic, and light.
What do you pay attention to when you select a backpack?
V: The quality of fabric and metal fitments are important. Also, I pay attention to design. It has to be a special, not a mass-market model.
---