Illya Kabachynskiy, editor-in-chief at AIN.ua shares his lifestyle and routine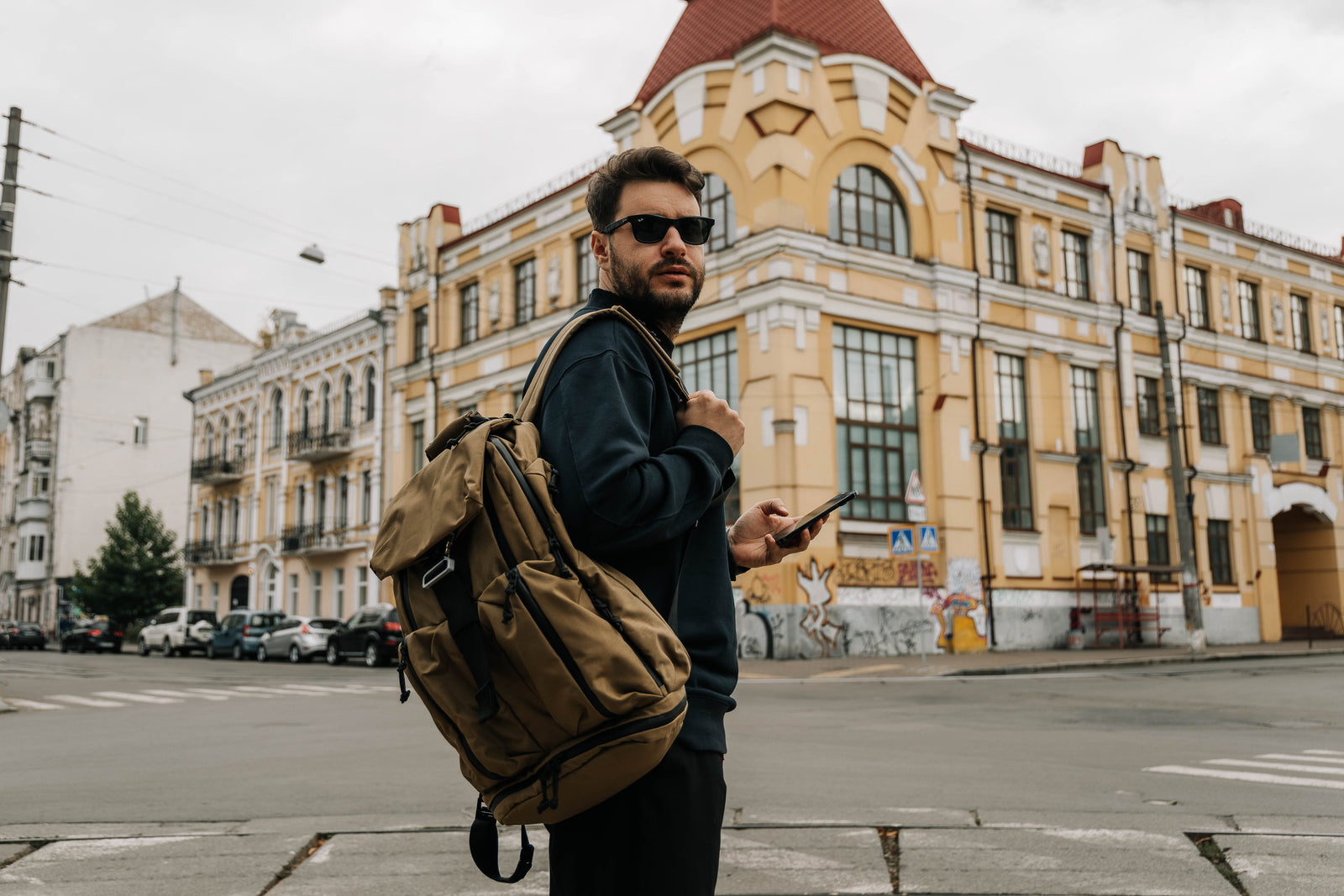 Tell us a few words about your daily routine
Everything is very connected to my work - media. I am working on several content projects at once: editor-in-chief at AIN.UA/AIN. Capital/AIN. Business, author of the podcast "Without a declaration of war" and host on Radio NV, and also I make  a small media from my Instagram account. All these projects are based on one thing - information. Therefore, most of the time I just look for and consume (read/listen to) information, analyze it, and pass it on - in the form of a text, a podcast, or an Instagram post. To some, it may seem ideal - you sit and read all day. I can completely agree with you: I am one of those people who love work and enjoy doing it every day. By the way, this is not an exaggeration: I can really read 100-200 pages every day in working.
I have a dog, and I need to walk with him. I use this time to listen to podcasts again in search of information or something interesting.
By the way, I'll say right away that it's not so much about efficiency, they say I read and memorized everything, and I became 300% smarter, but about curiosity: I'm really interested in everything. Because I have the opportunity to broadcast it to the world and monetize this experience - hobby and work have come together.
From 7 a.m. to 10 p.m. everything revolves around content in one way or another. I love it. And of course, I love the dog too.
Editor-in-chief is a very responsible position. How do you relax, where do you look for inspiration?
I'm lucky: I'm inspired by what I work with - content. I rest with it. Right now, as I write this text, I have finished watching the first episode of the documentary project on Netflix. Words cannot express how cool the works are. I watch such things and want to do something cool myself - it adds energy and incentives to work better. Or I can see some powerful text in foreign medias and think "wow, I want to do something better."
It also helps to get feedback: people write, say something, they and are interested - it inspires me to do more and more. This is probably a big plus of work — you are close to your audience.
Well, we're all human: I love hanging out on TikTok and watching videos for 30 minutes. In my opinion, this is the best social network right now. By the way, I don't consider it a place for "stupid videos". On the contrary, I find a lot of cool, interesting, and useful content there, I have repeatedly come across some instructions or explanations.
Do you travel Ukraine? Tell us about your power place(s). 
For me, covid became an incentive to discover Ukraine. At AIN.UA we launched a whole project about traveling in Ukraine and probably traveled more than 10,000 km by car. In addition, after the start of the full-scale invasion, the volunteer had to be taken to the east and south of Ukraine. That's why there were many places. I want to say one thing: Ukraine is fantastically beautiful, and nature is wow. Of course, we have a lot of social and domestic problems, but the country itself is just like a picture, you have to believe that everything really looks like that. In everyone everywhere.
Not so much a place of strength, but a place that impressed me - Prince Trubetsky's chateau in the Kherson Region. I have been there twice and each time I was pleasantly surprised by such a beautiful place. Wine is made there, but there is an opportunity to rest in the hotel complex. For 2-3 days - maximum pleasure. I hope to go there again in the summer of 2023.
And I also realized that I really like to escape to nature for 1-2 days, even with tents. I used to go to Bila Tserkva, there are many beautiful places, but I won't tell you - it's a secret, everyone will still go there. But in the plans for the future - on Desna in the Chernihiv region. It is also beautiful there.
3 things you always have in your backpack
I must confess, I do everything to leave the house with only my phone and not to carry bags and backpacks. But if I take it, there is always a laptop as the main working tool and, unexpectedly, wet wipes. This is a kind of universal tool: they can be used to wipe clothes, and clean up a dog if it is dirty.
It's funny, but it's true: I have wet wipes in all my backpacks, at home, and in the car. I did not imagine the third thing, because there is no such thing, and we are here for the truth.
What do you pay attention to while choosing a backpack?
I'm a simple person: it has to look stylish and it has to hold up enough things so I can go away from home for 2 days and put everything I need in there. It sounds funny, but for some reason, a stylish backpack is a big problem. Therefore, the second point is quality: I would like to have an item that I liked for a long time and I would not have the agony of choosing to find a new one.
What can you advise yourself 10 years ago?
In the question about the three rules I never break, one is better - to try than not to try. I didn't have such a rule 10 years ago and I often put off some things that I was thinking of doing. I did them later, but I could lose a year, for example. Therefore, my main advice to myself is to act quickly, do not delay.
​​Well, of course - I would buy some bitcoins(laughs).
---