Interview with Dmytro Avdeev, Ukrainian director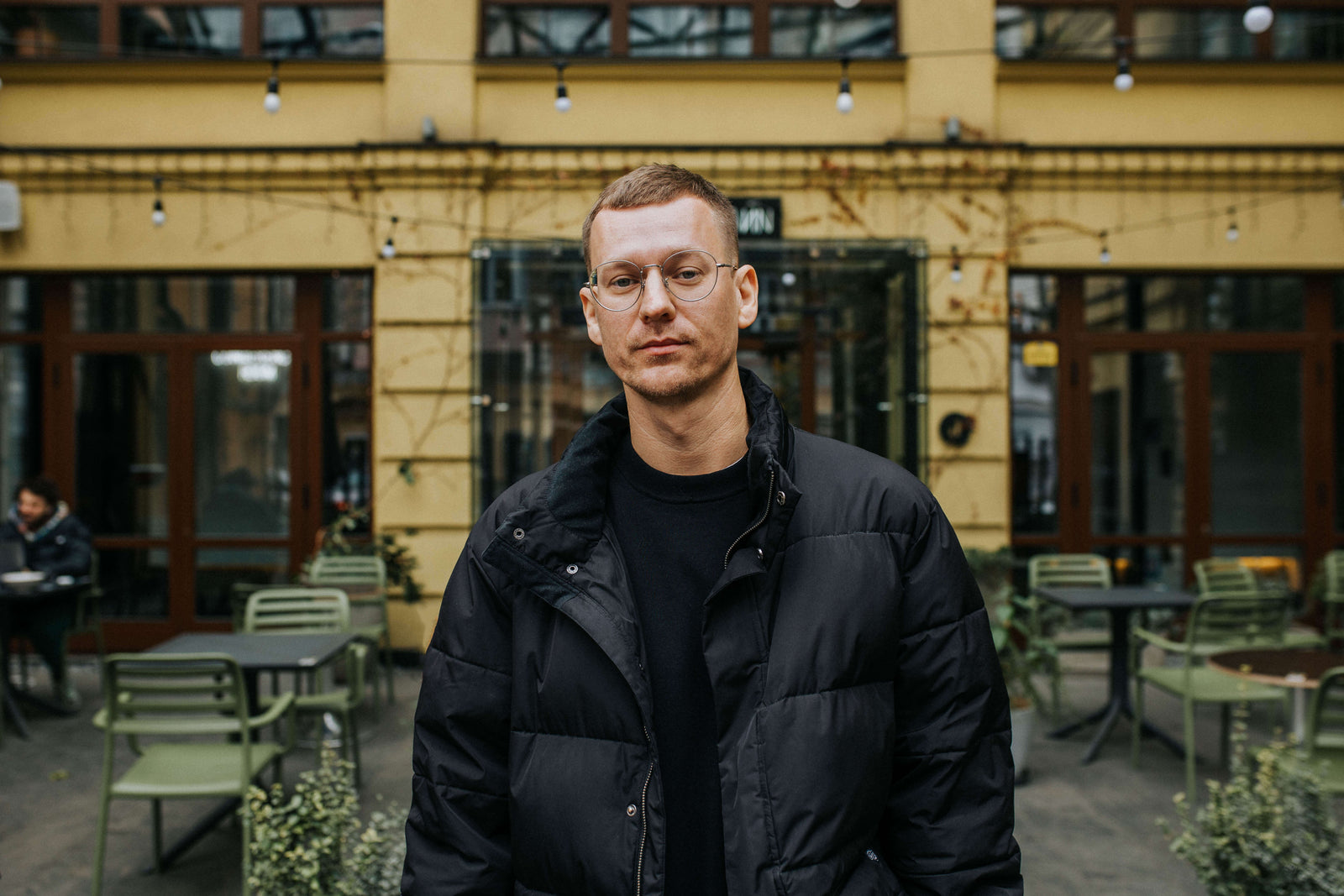 When did you decide to beсome a director? Was it a dream of your early years?
I have been doing everything that my profession is related to since I was a kid. I've already been a host, a voice-over, an editing director, a cameraman, an actor, a producer and even a writer! I became a director almost 10 years ago when I had realized that it was more interesting not to be someone's idea on camera, but to create own world from behind the focus. Even though I dreamed of becoming a doctor when I was a child.
Do you remember the first video you have made?
My first directing work was a short movie « Hank's ass». It was written by American writer Jim Huber, who gave the rights to film his story. This work is still my calling card. Here it is: https://youtu.be/q9RpiLSUNi0
If we watched it once again, what would you be praised for or unhappy with?
I can be only happy. That work I did with my friends. They helped me a lot to make this film. It is outside of time and living its life. I do not want to change anything (smiles).
In your opinion, what is the most important thing for the director?
Watch. Read. Travel. Think. Talk. Know how to an idea. Be a kind person.
What work are you proud of and advice to watch everybody?
I love the process, not the result. Nothing is perfect. And it's great (smiles).
«Lost Dog» is worth watching.
Which celebrity would you like to work with?
Next year I hope to work with guys from Ukrainian «Wild Theatre». This theatre has so many great actors!
You have been shooting the TV project «Orel i Reshka» for a long time.  Tell us some curious stories about your adventures?
You know, it's a hard task for me. A camera crew is like another universe. We have a lot of funny stories, which are really fantastic but aren't always clear to others. It's the biggest problem when you come home and try to tell your friends something, but they're not laughing at all. Well, there was one funny story. We got to the baboons in the wild nature in Ethiopia who were racists and hated black people, but did not touch white ones. Unfortunately, we didn't know that we had to experience it ourselves. Well, it turned out to be true. Before filming in Barbados, my glasses were washed away by the waves and I had to be a "blind director" for one day. Yeah, it's funny when everyone tells you what's going on in the shot. To buy lenses was a big problem on that island. And when you've got the guys from "Little Big" in your frame, it's one big story!
Do you travel with your family?
Yes, we used to travel all together. Our favourite country is Italy and the best city ever is NY. My favourite place for relaxing is Antwerp.
What country would you like to visit?
I'm looking forward to a 10-day trip to Japan. I think this is the kind of country that will push the limits of what's possible and give us something new.
What country would you like to come back again? (except your home country)
I would like to come back to NY, San Sebastián and Lisbon!
What five things are always in your backpack?
A laptop, a power bank, a sketchbook, a handbag with a dozen of adapters and memory cards for visual material and, of course, a keep-cup for coffee.
What's the most important thing for you while choosing a backpack ? What do you pay attention to?
Black (laughs). As well as durability, multitasking, capacity and design.
---