The heroes of our time(part II): Dasha Astafieva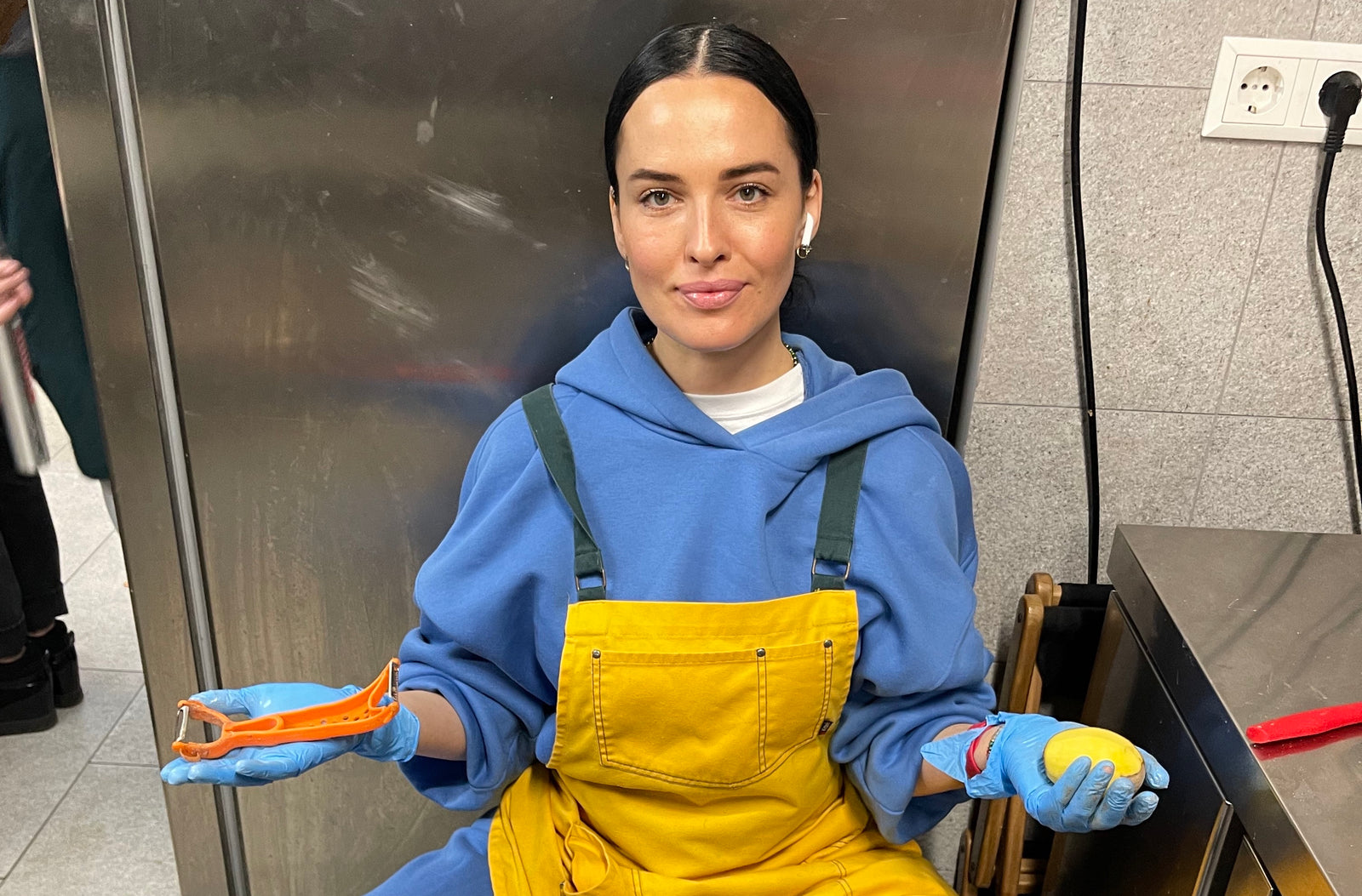 Dasha Astafieva is a Ukrainian singer and model, 55th Anniversary Playmate of Playboy. From the very beginning of the war she helps as a volunteer.
How was it started? Whom and where do you help?
For me, the war began in a very strange way. I received a call from some people, I did not hear anything long ago from. I did not believe in that, I went for a walk to the park and have seen that people did some exercises, played chess, pet' owners promenaded with their dogs. I remember, I thought "it is a bunch of nonsense". The first few days I went to the bomb shelter during the air alert, then my mate helped me to settle down, where I located the next month.
From the 5th day of the war I became a member the volunteer center "The ambassador". We help the Ukrainian army, The territorial defense, hospitals and OKHMATDIT (Ukrainian Specialized Children's Hospital).
How many people does potato troops count?
The first month it was 3 people - my friend, a volunteer and me. For now it depends on the amount of the portions we cook. On average, we peel about 1-2 sacks - 50-100 kilograms of potatoes.
Do you have days-off?
The first month we worked without weekends. Every day. Now I work every second day, because I am very tired and exhausted. I moved to a suburb, that is why I have some time for myself - I relax, read books, watch movies, walk with dogs and fishing.
How many kilograms of potato did you peel?
 I do not count, but I peel about 40-50 kilograms per day. I think it is enough for me, personally. The volunteer center cooks about 1000 portions - all of them are first courses: soups, borshch(ukrainian traditional entree), ragu and potato dumplings, that is why potato is a very popular vegetable. 
I am very passionate in this, because when i am peeling i can fresh my brain and listed to audio books. I have listened already 4 books, while peeling potatoes.
How many people are full because of your efforts? 
We cook about 1000 portions per day. Now it will be less, it is a pity. A lot of soldiers are going to fight in the southeastern part of Ukraine, but we understand that they protect all of us and help us to sleep calm in the night.
Did your friends and colleagues suggest you to leave Ukraine and go abroad? 
Well yes! From the very beginning some of my friends suggested going abroad. They proposed help with accomodation and organisation of concerts. But I am absolutely sure that people need me more here, in Kyiv. One thing is that I am just peel potatoes, another - that people see that I did not leave and they trust me more. Most of our fundraising campaigns are done because people see my face and realize what happens here. It is very important for me - to be useful.
What will you do first of all after the Victory? 
I have already said that I really want to learn how to shoot. But I am going to do it in a few days, no wait. Of course, I really believe that one day the sky will open and we won't be afraid to fly away. I want to pack in a suitcase (thar forgotten feeling) my favorite dresses, books, music in my ears and wander endlessly to some new places. To get used to the fact that there is a world where you can feel safe, because in Kyiv we lost this important feeling. I am so used to dressing in some comfortable clothes and shoes that if anything - to be ready to run and hide because you are constantly waiting for terrible events and it is very, very tiring and stressful. This is the war that we are going through to win the future of our lives and in the lives of our children. A time of peace in which everyone will believe and be proud that we have gone through a terrible war and become even stronger, independent and close to each other.
---